To support my passionate cry for keeping pens, pencils, crayons and the magical markers as our tools on creative quests, I posted a study taken from the Huffington Post, in July 2011. Now, The Wall Street Journal has joined us in the campaign to connect to our creative potential with a fun, old-fashioned "communication tool". Apparently it's all in the wrists.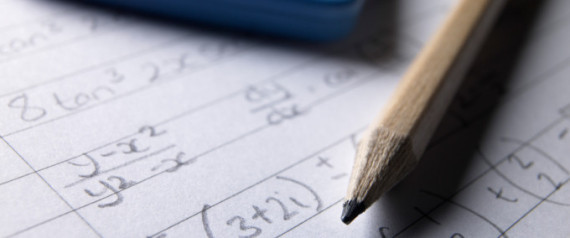 Does writing make us smarter? How about doodling?
FIRST the writing report: Posted: 7/16/11 11:46 AM ET from the HUFFINGTON POST:
Don't trade in your pencils and paper for a keyboard just yet.
A new study that compared the different brain processes used for writing by hand and typing has found that there are cognitive benefits to putting a pen to paper. These findings give support to the continued teaching of penmanship and handwriting in schools.
Children who don't learn the skill of handwriting, like generations before them had to, may be missing out on an important developmental process. Compared to using two hands to type out letters on a keyboard, writing with one hand uses more complex brain power.
Writing is more complicated because it integrates the following three brain processes:
Visual: Seeing what is on the paper in front of you.
Motor: Using your fine motor skills to actually put the pen to paper and form the letters to make the words.
Cognitive: Remembering the shapes of the letters requires a different type of feedback from the brain.
As adults, we know that writing by hand is a much slower process than typing on a keyboard. And we're all in a hurry to share our every thought with our social networking worlds. But, as an experiment, sit down and write a letter. See how different it feels to actually hold the pen and to have to plan out your thoughts. It'll be good for your brain. Handwriting may be slower, and there is no spell check, but this is precisely why picking up a pen and writing your thoughts down on paper may actually help you exercise your brain.
ORIGINAL RESEARCH can be found here:
Handwriting Is Beneficial to Children's Cognitive Development

The short strokes summary tells us that neuroscientists have noted that the shift from handwriting to mechanized or technical writing has serious implications on cognition and skill development. That means the change from traditional pen on paper to computer keyboards, digital stylus pens, and writing tablets short changes our kids' on the motor skills developed when they copy a letter graphically. This slower process actually aids in cognitive development.
Faster communication, slower manual and cognitive skills!
NEXT:  The fun part brought to you by BIG Corporations..   who are seeing the whiteboard in a new way. Blank, clean and shiny – not for long as they promote visual note taking. It engages employees and stimulates their minds in ways more numerous than a  Crayola deluxe collection of crayons.
It's all in this fabulous Wall Street Journal video report: Visual note taking and benefits of doodling.
Hey. Grab your fun sticks and go color your world with creative note taking. Color outside the box and connect the dots to communicate first with your brain and then to share your messaging magic with your whole wide world.